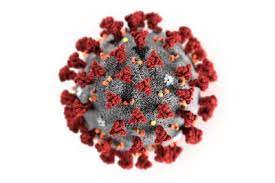 GREENSBURG, IN — Decatur County's Health Officer says the area is experiencing a sharp rise in COVID-19 cases in the past two weeks.
Dr. Mary McCullough says there have been three known super spreader events that have taken place, and positive cases are exploding in the county.
She says due to home testing, accurate numbers are not available and the county colors of COVID risk levels are not helpful to the public right now.
Dr. McCullough says the current strain is much more transmissible and is spreading rapidly.
"If you have received the Covid vaccine, that does give major protection against serious illness, hospitalization, and death. But unfortunately, we are seeing many breakthrough cases occurring in vaccinated people," Dr. McCullough said. "They can then pass the infection on, no different than the unvaccinated. There are many vulnerable people at risk if they get Covid in Decatur County- the young, the elderly, and or medically fragile or immunosuppressed."
Dr. McCullough says while we are all very tired of COVID and would like to forget about it or think it is a minor problem now, it is not.
She is asking organizations in Decatur County such as churches, schools, groups, or families to look at their activities and either reconsider having a group indoor event or at the very least reinstitute masking and social distancing, no matter people's vaccination statuses.
"I would anticipate this would not be an extended period of time- but stopping the spread effectively NOW will make it a shorter time that we deal with the outbreak. Please consider your health and safety and the health and safety of others in Decatur County," Dr. McCullough added.