Speaking at a private dinner in London recently, a senior serving British military officer argued the west had no choice but to see Ukraine as just one phase in a decade-long battle with Russia. "If Ukraine wins, Russia will never accept that. If Russia wins, it will go further," he warned.
Yet in Whitehall they fear the "F word" – fatigue – and worry that the west with its TikTok-attention span and bias towards instant gratification does not have the resolve for the years-long sacrifice required to defeat Russia, or even stem the military tide in the villages of eastern Ukraine.
That anxiety is shared by Volodymyr Zelenskiy, the Ukrainian president, who in a speech to marketing professionals in Cannes this week pleaded with them to use their creative ingenuity to keep the world focused on his country's struggle: "Don't let the world switch to something else," he said.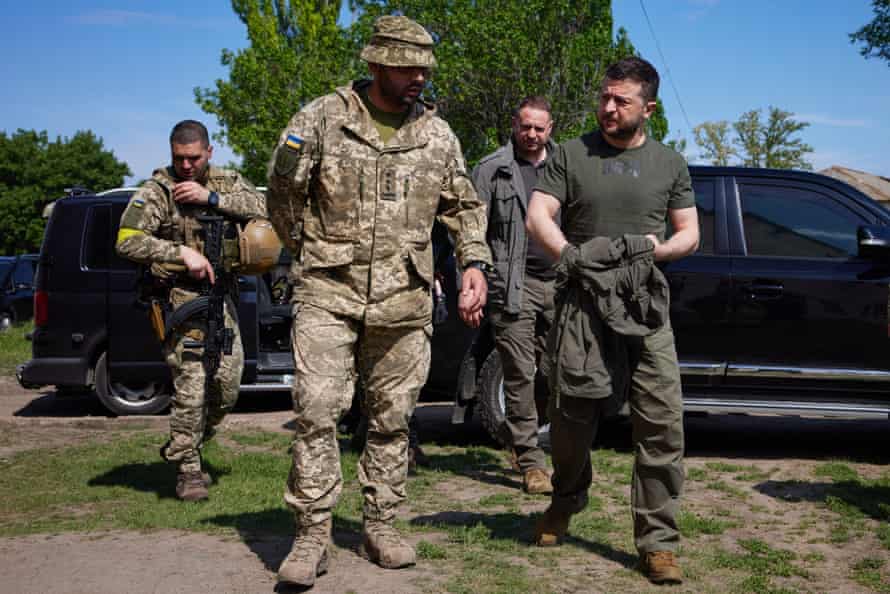 So the succession of summits over the next week – European Council, the G7 and Nato – come at a pivotal moment in the four-month war, not just on the battlefield, but in the equally important parallel contests to maintain domestic support, damage the Russian economy and build geostrategic alliances.